State of Kansas ends COVID-19 travel advisories
COVID-19 Update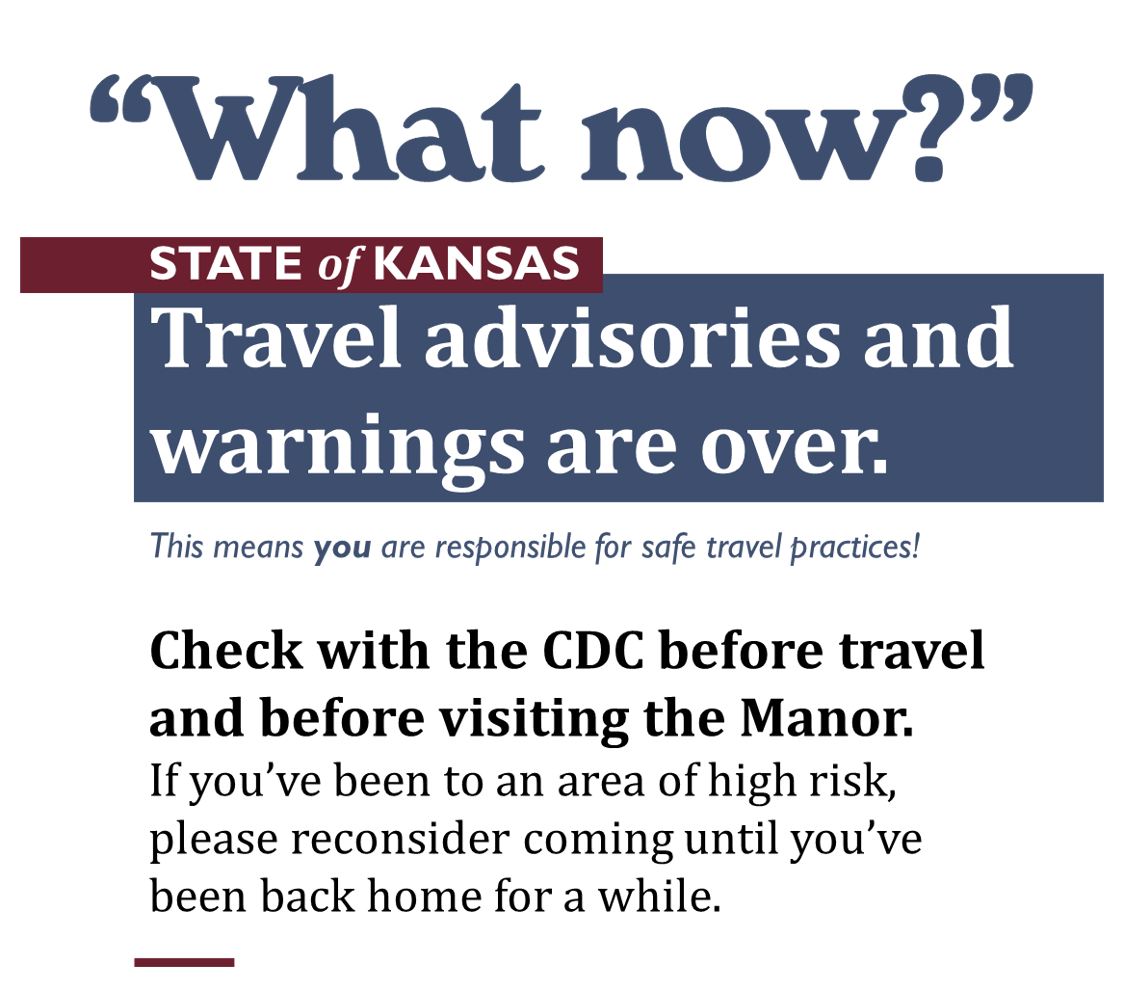 For now, this will be our last travel bulletin update. The State of Kansas has changed their approach and will now refer to the CDC.
"The travel list was updated for the final time on February 17, 2022." said the KDHE in a release on their travel page. "Beginning March 3, Kansans should refer to the Centers for Disease Control and Prevention's travel advisory page."
This information is for visitors only. If you are a Manor employee, contractor, or volunteer please adhere to our current travel and isolation policy. Look for more from Manor administration after March 3.